PRODUCT
Global company in GRP industry with cutting-edge facilities and leading technology
GRP Water Tank
1. Composition of Insulation panel
- Excellent insulation of GRP Material itself with Eco-friendly Polyurethane heat insulating material prevents freeze & water condensation.
- There is non-woven fabric with excellent adhesion inside GRP insulated paenl, ensuring shape stability of panel throughout longer time periods.
- GRP insulated panel with 4 layers sturucture ensures excellent insulating effect.
- Thickness of insulated panel: 25mm-33mm.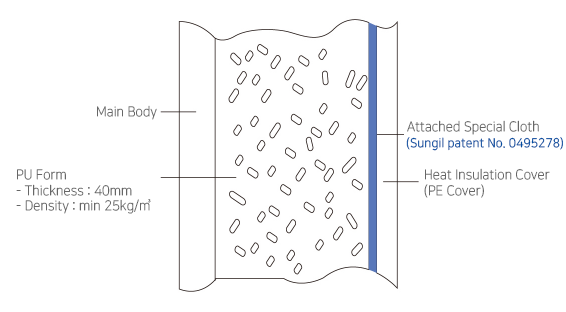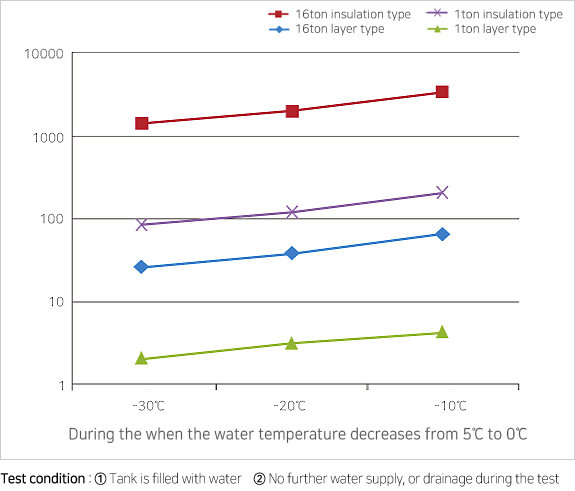 Capacity
Classification
Temperature of Atmosphere
-10℃
-20℃
-30℃
16㎥
Single Layer Type
25hr
20hr
13.5hr
Insulation Type
164hr
81hr
58.5hr
1㎥
Single Layer Type
11hr
6hr
4hr
Insulation Type
37.5hr
23hr
13.5hr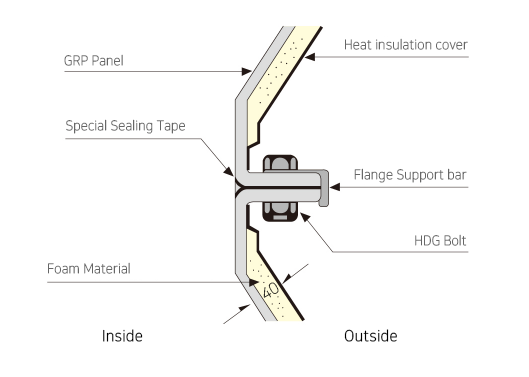 Drawing of the panel joint part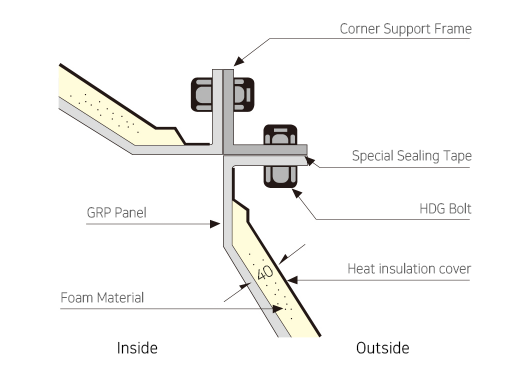 Drawing of the panel corner part